EVALUATION OF TURKEY'S INTERNATIONAL ENERGY PROJECTS BY USING FUZZY MULTI-CRITERIA DECISION MAKING METHODS

Özet Görüntüleme: 49 /

PDF İndirme: 15
Anahtar Kelimeler:
Energy Projects, Energy Planning, fuzzy AHP, fuzzy TOPSIS, fuzzy PROMETHEE
Özet
Energy improves the standard of living of the people and it is an essential input to the production of goods. Due to Turkey's geopolitical location, i.e. neighbor to energy resource-rich countries, Turkey plays a significant key role in all "East-West" and "South-West" corridor energy projects to EU. Turkey completed many international energy projects and planned international energy projects, i.e. "East-West" and "North-South" energy corridor projects are; Samsun-Ceyhan Transit Crude Oil Pipeline & NGPL, Eastern Mediterranean Sea-Offshore NGPL, Turkmenistan NGPL, Kazakh Crude Oil Pipeline Project, Azerbaijan-Turkey (Shah Deniz II) NGPL, Iraq-Turkey Crude Oil Pipeline-II Project, Iraq-Turkey NGPL, Egypt NGPL, New LNG Terminals, Marmara Ereglisi LNG Terminal's capacity increase project, New Floating Storage and Regasification Unit (FSRU) projects(Saros, Mersin, Ceyhan, İzmir…), capacity increase of North Marmara and Degirmenkoy Natural Gas Storage Facilities, Salt Lake Underground Natural Gas Storage Project, Crude Oil Storage Project (Kırıkkale), Ceyhan Refinery Plant Project… Solving of such a difficult problem, i.e. evaluation of energy projects, the use of the fuzzy decision-making approach, which enables an assessment under uncertain circumstances, emerges as an effective problem-solving tool to evaluate and result in ranking of alternatives. In the study Fuzzy Multicriteria Decision-Making (FMCDM) methods, i.e. fuzzy AHP, fuzzy TOPSIS and fuzzy PROMETHEE methods, are used to evaluate Turkey's international energy projects. The surveys/interviews were conducted with the energy managers & engineers (DM) working in public and private sectors about Turkey's energy (fossil, renewable, pipeline, storage etc) projects. In the study, 6 main criteria and 26 sub-criteria have been determined for the selection of international energy projects planned to be constructed in Turkey. The weights of the energy projects are determined by fuzzy AHP and fuzzy TOPSIS & fuzzy PROMETHEE methods are used for the rankings of the international energy projects of Turkey. As a result of evaluation, Turkey's international energy projects are evaluated/ranked and the most suitable project is selected, i.e. Salt Lake underground natural gas storage project considering energy security/aim/target parameters of EU and Turkey. Construction of Turkey's international energy projects, especially natural gas storage projects, will significantly contribute to EU & Turkey's energy supply security and will make Turkey an indispensable actor/country in EU energy security system, within this scope Turkey will become a strong EU candidate country.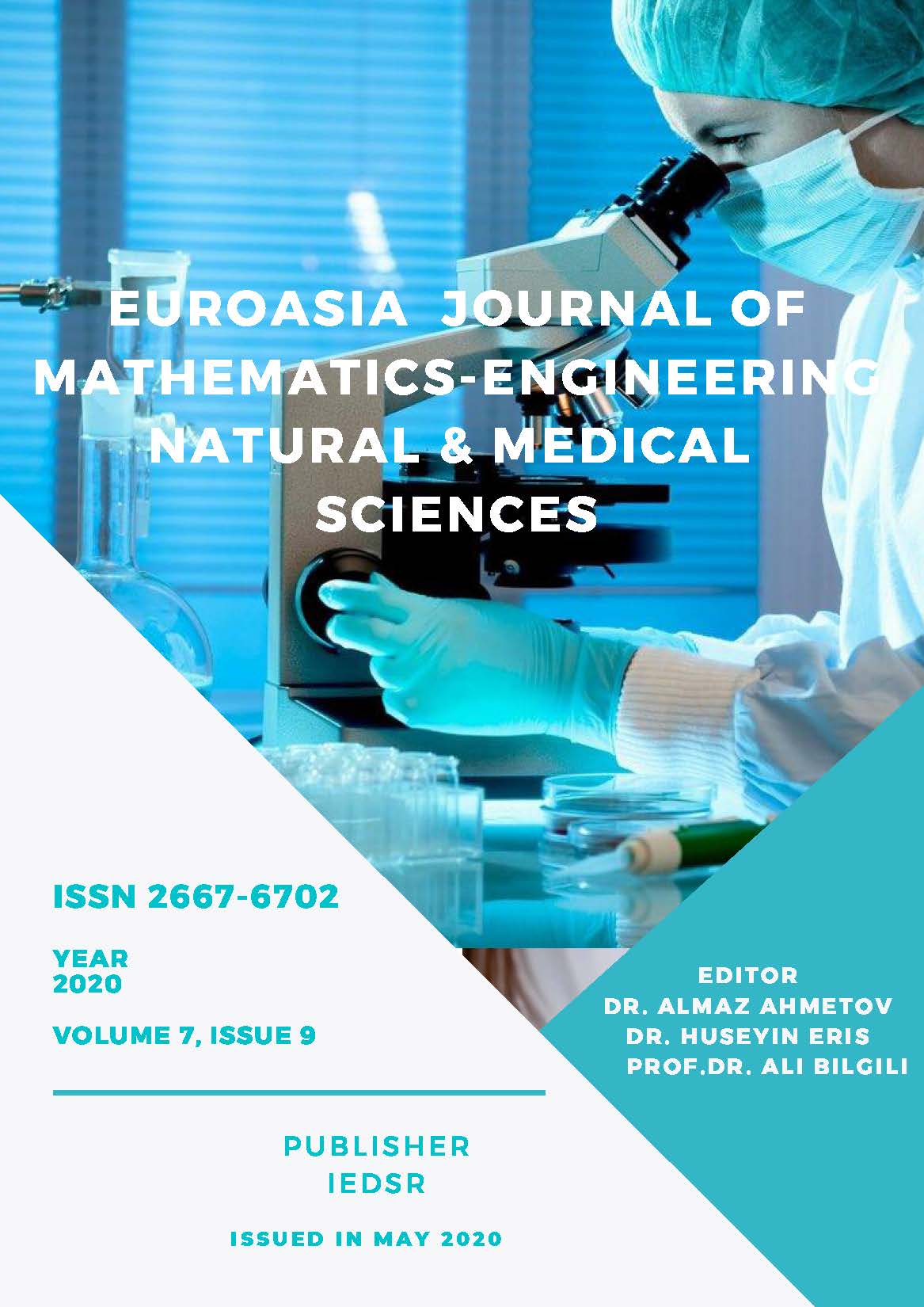 İndir
Nasıl Atıf Yapılır
İNCEKARA, Çetin Önder. (2020). EVALUATION OF TURKEY'S INTERNATIONAL ENERGY PROJECTS BY USING FUZZY MULTI-CRITERIA DECISION MAKING METHODS. Euroasia Journal of Mathematics, Engineering, Natural & Medical Sciences, 7(9), 206–217. https://doi.org/10.38065/euroasiaorg.143
Lisans
Bu çalışma Creative Commons Attribution-NonCommercial 4.0 International License ile lisanslanmıştır.