A RESEARCH ON MICROPROPAGATION OF PIXY ROOTSTOCK

Özet Görüntüleme: 26 /

PDF İndirme: 4
Anahtar Kelimeler:
Pixy (Prunus institia L.), plum clone rootstock, in vitro propagation, tissue culture, plant growth regulators
Özet
Clonal rootstocks have ability to produce fruits in a very short period after planting, thereforeare preferred by farmers in establishing an orchard. Genetically identical origin and diseasefree rootstocks can be obtained by in vitro techniques under laboratory conditions. The purposeof study was to investigate the reproduction possibilities of Pixy, an important plum clonerootstock used in plum and apricot cultivation, using the tissue culture techniques. The shoottips of Pixy rootstocks were used as explants and Murashige-Skoog (MS) containing 30 g L-1sucrose and 7 g L-1 agar was used as the nutrient medium. The shoot tips cleaned and placed onMS medium were transferred into the culture room with well controlled temperature andlighting. The samples were sub-cultured onto the same medium once in a month during shootformation and rooting stages. The number of explants, leaves and sprouting were recorded oncein a 20 days. The effects of seven different MS media were investigated during the shootmultiplication stage. Shoot multiplication was at the highest rate when a medium enriched with4.4 μM BAP + 0.49 μM IBA + 0.29 μM GA3 + 1mM PG. The efficiency of five different MSmedia were investigated during the rooting stage. The results indicated that the highest rootingperformance of Pixy rootstocks can be obtained in the nutrient medium containing 1/2 MS + 2mg/L NAA.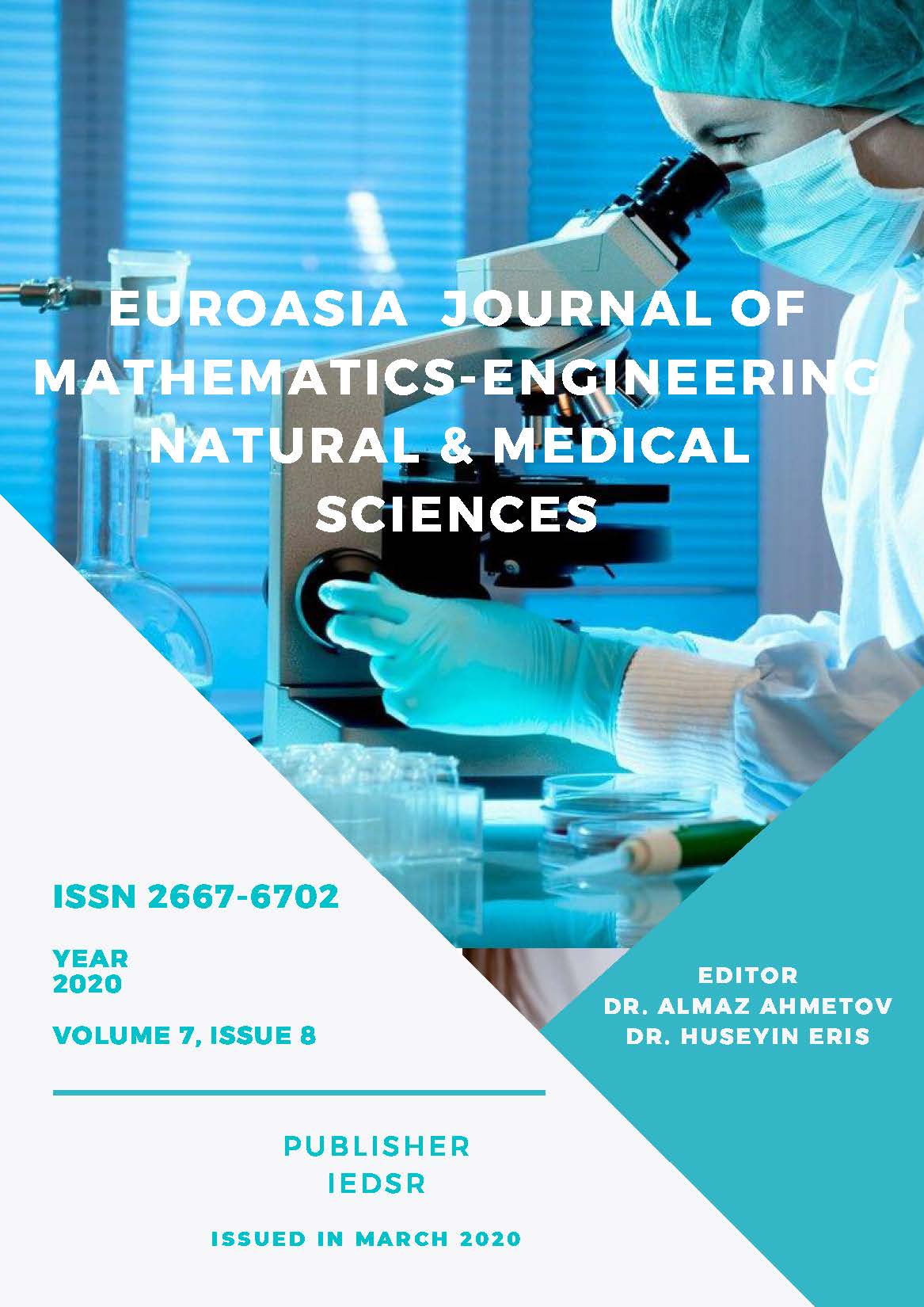 İndir
Nasıl Atıf Yapılır
PAKYÜREK, M., & HEPAKSOY, S. (2020). A RESEARCH ON MICROPROPAGATION OF PIXY ROOTSTOCK. Euroasia Journal of Mathematics, Engineering, Natural & Medical Sciences, 7(8), 160–169. https://doi.org/10.38065/euroasiaorg.31
Lisans
Bu çalışma Creative Commons Attribution-NonCommercial 4.0 International License ile lisanslanmıştır.