YENİ BİYOESİNLENMELİ KANAT TASARIMININ 2 BOYUTLU ANALİZİ VE AERODİNAMİK KARAKTERİSTİKLERİ ÜZERİNE BİR ÇALIŞMA

Özet Görüntüleme: 33 /

PDF İndirme: 8
Anahtar Kelimeler:
airfoils, computational fluid dynamics, bio-inspired wing, biomimicry, aerodynamics, samara (maple seed
Özet
Airfoils which are designed to take advantage of aerodynamic forces, are standardized andwidely used in air vehicles and turbomachinery. However, non-standard airfoil designs arealso being investigated. These also include studies inspired by the wings of insects and birdsand the tails of fish. This study is devoted to maple seeds which can be carried far away bythe wind. Size ratios of the maple seed were obtained from the measurements taken ondifferent seeds. Besides, the 3D model of a sample seed was transferred to a computerenvironment by means of a 3D scanner. A CFD study was performed to obtain aerodynamiccharacteristics of this model airfoil.The two-dimensional airfoil formed by considering the mid-section of the 3D model wasexamined in the CFD study. The solution area was divided into hexa mesh, and inlet andoutlet boundary conditions were defined. In the solution, Spalart Almaras and k-ε was used asa turbulence model. Also the k-omega turbulence model was used together with the standardwall function and SST. The mathematical and numerical models used in the solution werefirst applied to the standard NACA 0015 profile with known characteristics, and a validationstudy was performed. Then, the analysis of the new bio-inspired design was carried out.Analyzes were repeated at different Re numbers and attack angles. The results obtained in thisstudy were compared and evaluated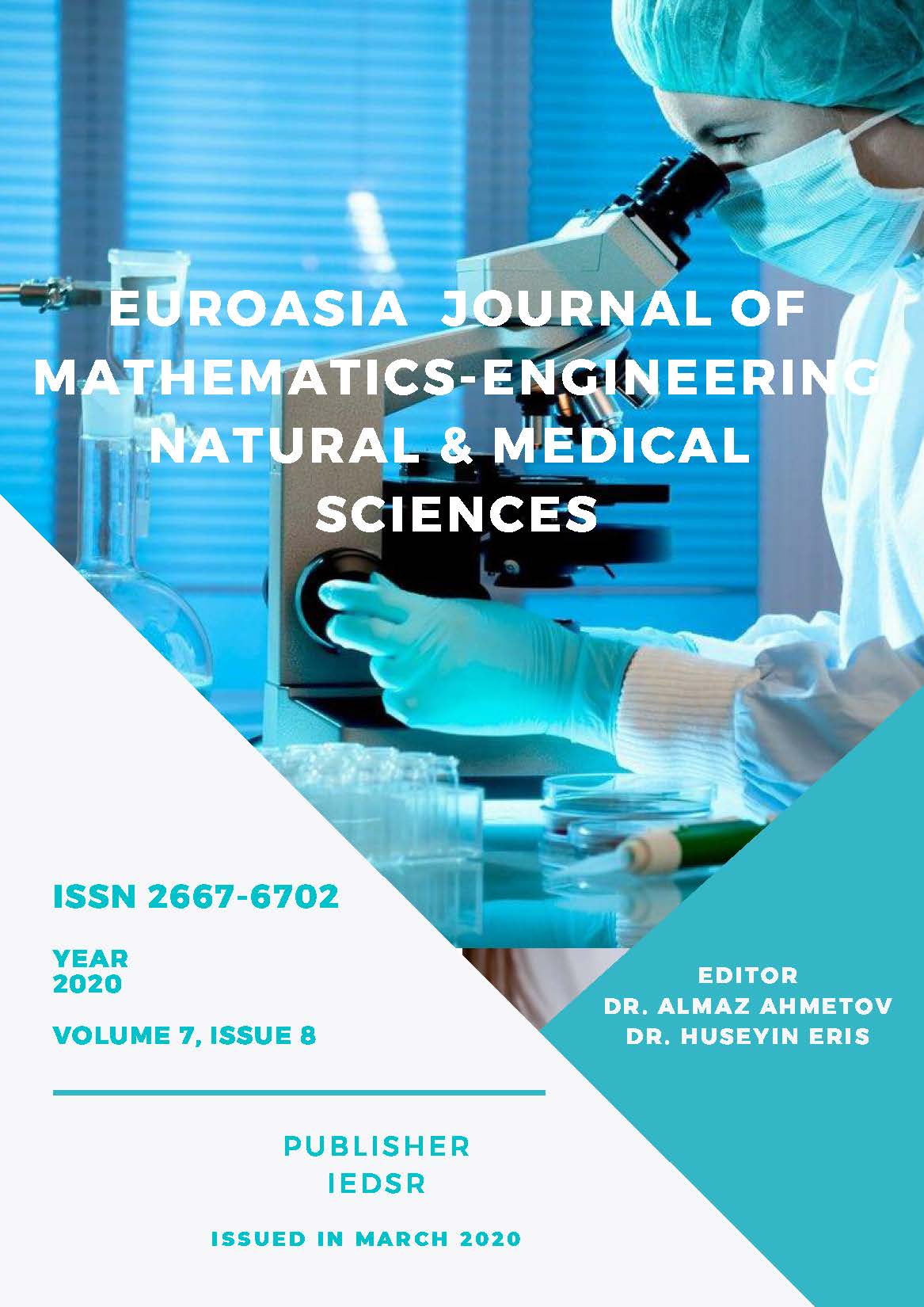 İndir
Nasıl Atıf Yapılır
AYDIN, N., CALISKAN, M. E., & KARAGOZ , I. (2020). YENİ BİYOESİNLENMELİ KANAT TASARIMININ 2 BOYUTLU ANALİZİ VE AERODİNAMİK KARAKTERİSTİKLERİ ÜZERİNE BİR ÇALIŞMA. Euroasia Journal of Mathematics, Engineering, Natural & Medical Sciences, 7(8), 126–136. https://doi.org/10.38065/euroasiaorg.29
Lisans
Bu çalışma Creative Commons Attribution-NonCommercial 4.0 International License ile lisanslanmıştır.