ECOLOGICAL CONDITION OF THE CITY OF ALMATY

Özet Görüntüleme: 207 /

PDF İndirme: 2659
Anahtar Kelimeler:
Smog, excess of permissible norms, toxic substances, environment, atmospheric air
Özet
This article discusses the environmental issues of the city of Almaty, which are one of the burning problems of Kazakhstan, the climate in the city begins to acquire the characteristic features of the subtropical zone. The process of climate change leads to the fact that the extremeness of weather events increases, the number of extreme temperatures increases. The main causes of air pollution in Almaty are emissions of pollutants by road and outdated technologies of many industries, such as thermal power plants. Due to pollution in the air, the presence of carbon monoxide accumulates, it cannot be felt by a person by smell or color, but it can create an oxygen deficiency in the tissues of human bodies, which can cause headache, dizziness, nausea, loss of consciousness, and the presence of dioxide in the air Nitrogen, when interacting with exhaust carbon, contributes to the formation of photochemical fog - smog. The main task of restoring a healthy ecological climate in Almaty and to solve it requires the most effective, well-thought-out and really feasible projects and programs that could be aimed at restoring, maintaining and maintaining the ecological condition of our city.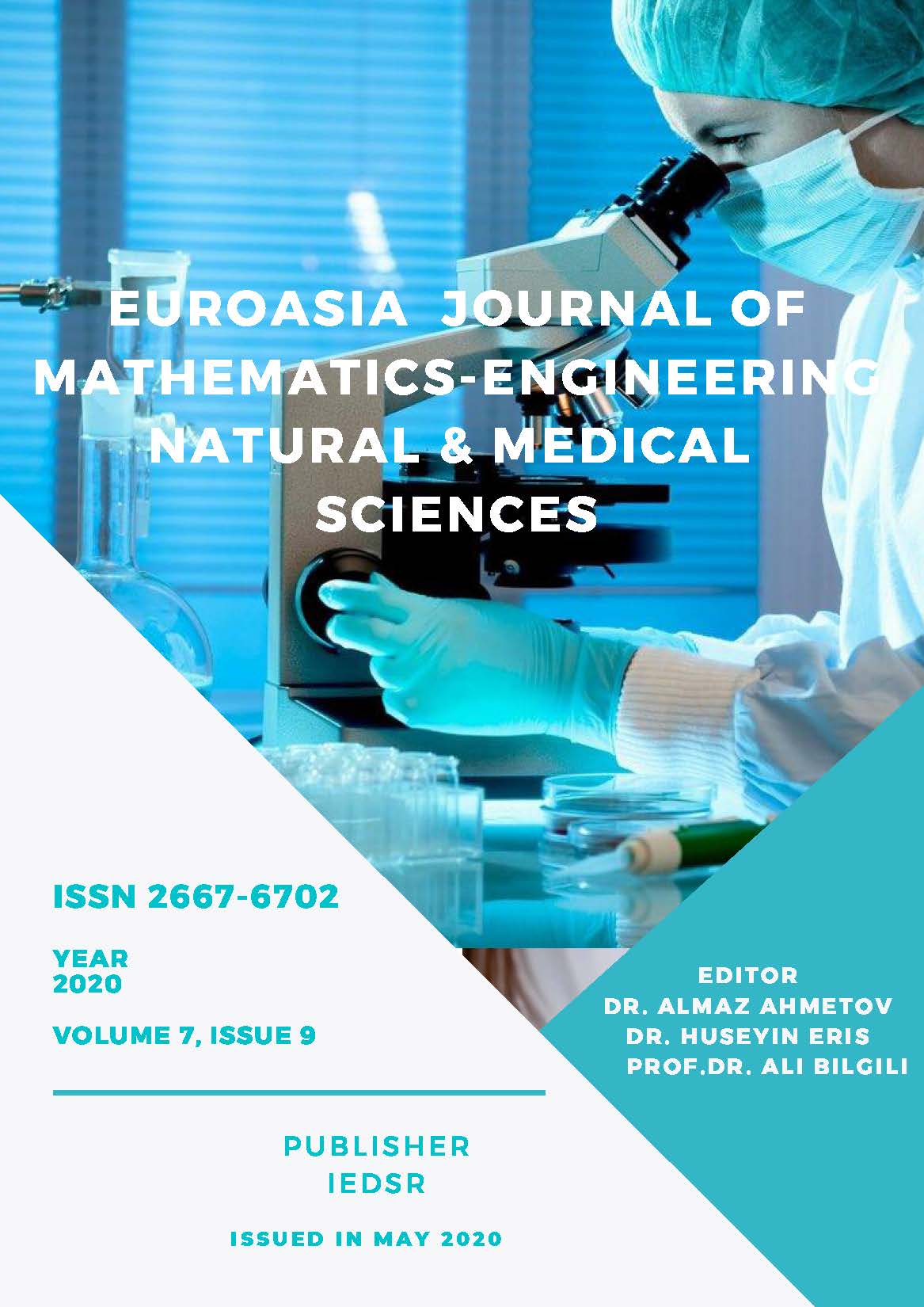 İndir
Nasıl Atıf Yapılır
Ниязалиевна, К. Х., Дамежан Адилхановна P. С., & Галия, М. (2020). ECOLOGICAL CONDITION OF THE CITY OF ALMATY. Euroasia Journal of Mathematics, Engineering, Natural & Medical Sciences, 7(9), 295–302. https://doi.org/10.38065/euroasiaorg.157
Lisans
Bu çalışma Creative Commons Attribution-NonCommercial 4.0 International License ile lisanslanmıştır.