INFLUENCE OF STIRRING PROCESS ON THE MECHANICAL PROPERTIES OF ENAC-46000 REINFORCED BY NANO-PARTICLES

Özet Görüntüleme: 33 /

PDF İndirme: 12
Anahtar Kelimeler:
ENAC-46000 alloy, nanocomposite, stirring speed, stirring temperature
Özet
In this study, ENAC-46000 alloy was reinforced by nano-particles in order to improve itsmechanical properties. ENAC-46000 alloy-based composites were produced via the stir castingmethod. Three different reinforcement volume fractions, stirring speeds, and stirring temperatureswere determined to study their effects on the mechanical properties of ENAC-46000 alloy-basedcomposites. Brinell hardness test and three-point bending test were applied to determine thehardness and the flexural strength of ENAC-46000 alloy and composite samples. The resultsshowed that the mechanical properties of the particle reinforced composites were improved dueto nano-sized reinforcement particles. The hardness and the flexural strength of the compositesamples increased with the increase in the volume fraction of nano-sized reinforcement particles.The mechanical properties of ENAC-46000 alloy declined as the stirring speed was increased. Onthe other hand, the mechanical properties of the composites improved with the increase in stirringspeed due to uniform reinforcement particle distribution. As the stirring temperature was raised,the mechanical properties of the nano-particle reinforced composite samples improved becausethe fluidity of the molten alloy increases due to the increase in stirring temperature. However,when the highest values of volume fraction, stirring speed, and stirring temperature weresimultaneously applied for the production of composite materials, these highest values of theinvestigated parameters resulted in a significant deteriorating influence on the mechanicalproperties of ENAC-46000 alloy-based composites.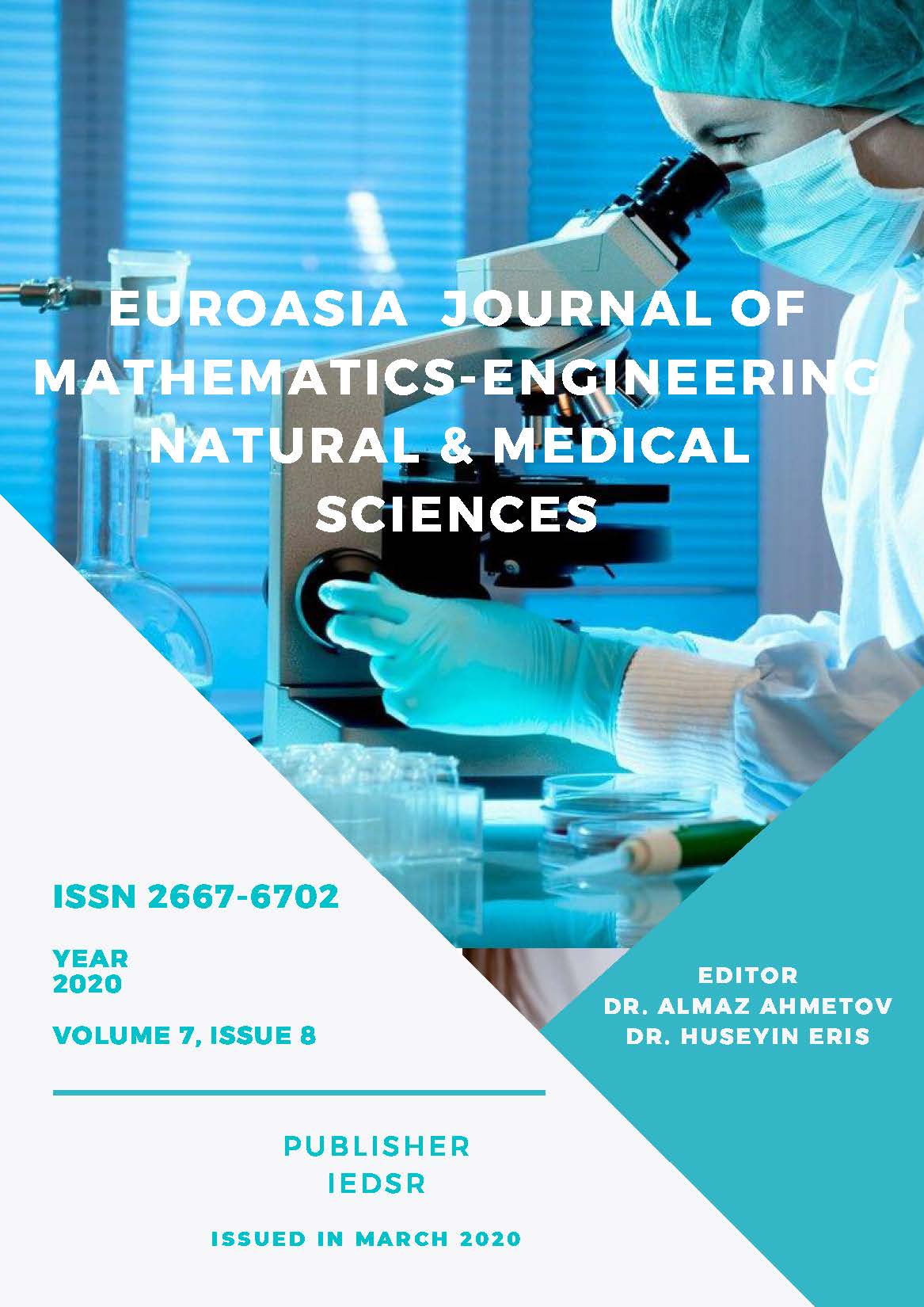 İndir
Nasıl Atıf Yapılır
DİLER, E. A., & GÜLSOYLU, Şehmus K. (2020). INFLUENCE OF STIRRING PROCESS ON THE MECHANICAL PROPERTIES OF ENAC-46000 REINFORCED BY NANO-PARTICLES . Euroasia Journal of Mathematics, Engineering, Natural & Medical Sciences, 7(8), 43–52. https://doi.org/10.38065/euroasiaorg.20
Lisans
Bu çalışma Creative Commons Attribution-NonCommercial 4.0 International License ile lisanslanmıştır.