CLEAN AND HEALTHY LIVING BEHAVIOR (CHLB) THROUGH WASHING HANDS WITH SOAP (WHWS) AT SDN 10 WATANG BENGO, CENRANA DISTRICT, MAROS REGENCY

Özet Görüntüleme: 129 /

PDF İndirme: 100
Anahtar Kelimeler:
Washing Hands with Soap (WHWS), CHLB, Covid 19, Knowledge, Attitude
Özet
In the midst of the spread of Covid-19 which has not stopped until now, the virus can be easily transmitted through direct contact with infected people or with fluids released when coughing and sneezing. This virus moves to our bodies, even through objects we accidentally touch. For that it is necessary to wash hands as often as possible with use soap. Washing hands with soap can prevent us from infection with germs, bacteria and viruses. The purpose of this study was to determine the knowledge and attitudes of clean and healthy living behavior, namely handwashing with soap (CHLB) in students of SDN 10 Watang Bengo. This research is quantitative research with a purposive sampling technique. This study uses a quasi-experimental design with a one-group pretest-posttest design. The population in this study were students in grades III, IV, and V from SDN 10 Watang Bengo. This sample was taken from a total population of 35 students. This data was collected on December 14, 2021. This study uses a descriptive-analytic type with paired sample t-test. The results of research conducted related to PBHS education about handwashing with soap (WHWS) at SDN 10 Watang Bengo, which were categorized as good before the intervention was 27 respondents (77%) and after the intervention increased to 33 respondents (94%). On the other hand, the level of knowledge has decreased from 8 respondents (23%) to 2 respondents (6%). Furthermore, the distribution of student attitudes after the intervention increased to 29 respondents (83%). Based on the results of the study, the results of the pretest and post-test showed a significant level value, namely p = 0.000 <0.05. It is hoped that students will have good awareness in carrying out the habit of Washing Hands with Soap (WHWS) in order to avoid various diseases that can attack children. In addition, the school is expected to provide support for students to get used to washing hands with soap (WHWS) in the school environment by providing handwashing facilities. This is because implementing the habit of washing hands with soap (WHWS) must be supported by good facilities or infrastructure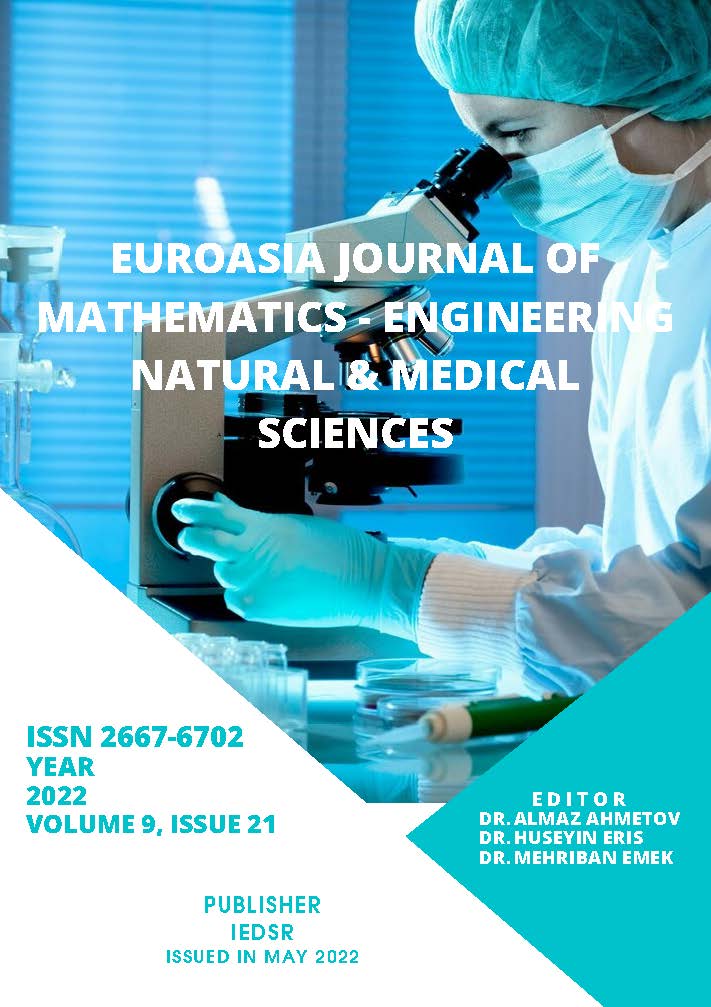 İndir
Nasıl Atıf Yapılır
Indah Jayadi, Y., Wulandari, T., & Rezki Wijaya, D. (2022). CLEAN AND HEALTHY LIVING BEHAVIOR (CHLB) THROUGH WASHING HANDS WITH SOAP (WHWS) AT SDN 10 WATANG BENGO, CENRANA DISTRICT, MAROS REGENCY. Euroasia Journal of Mathematics, Engineering, Natural & Medical Sciences, 9(21), 8_13. https://doi.org/10.38065/euroasiaorg.951
Lisans
Bu çalışma Creative Commons Attribution-NonCommercial 4.0 International License ile lisanslanmıştır.