FINITE ELEMENT SIMULATION OF NEEDLE PEEN FORMING PROCESS FOR SHEET METAL

Özet Görüntüleme: 24 /

PDF İndirme: 13
Anahtar Kelimeler:
Forming, Peen, Needle, Residual Stress, Finite Element, Sheet Metal, Dimple
Özet
Peen forming is a stretchy sheet metal forming method and its usage area is increasing and the application method is developing gradually. Process procedure constitutes dimple on the surface to attain intended free form shaped plate. The basic principle of the peen forming process is to obtain a free-formed sheet metal by utilizing residual stress on the material after impact. In this study, needle peen forming is analyzed by using finite element method. Owing to the workpiece is fixed and the impacting needle is movable, the process can obtain any desired free form. In FE simulation, the needle is controlled to form dimples' indentation that causes bending on sheet metal. The study guideline is to adjust the indentation of punch to form sheet metal as the concave and convex with improving an existing random dynamic model. A 1,6mm AA2024-T351 strip is used as the workpiece and a carbon tungsten punch to create dimples is simulated. The concavity effect of the indentation of the needle peen forming process is discussed.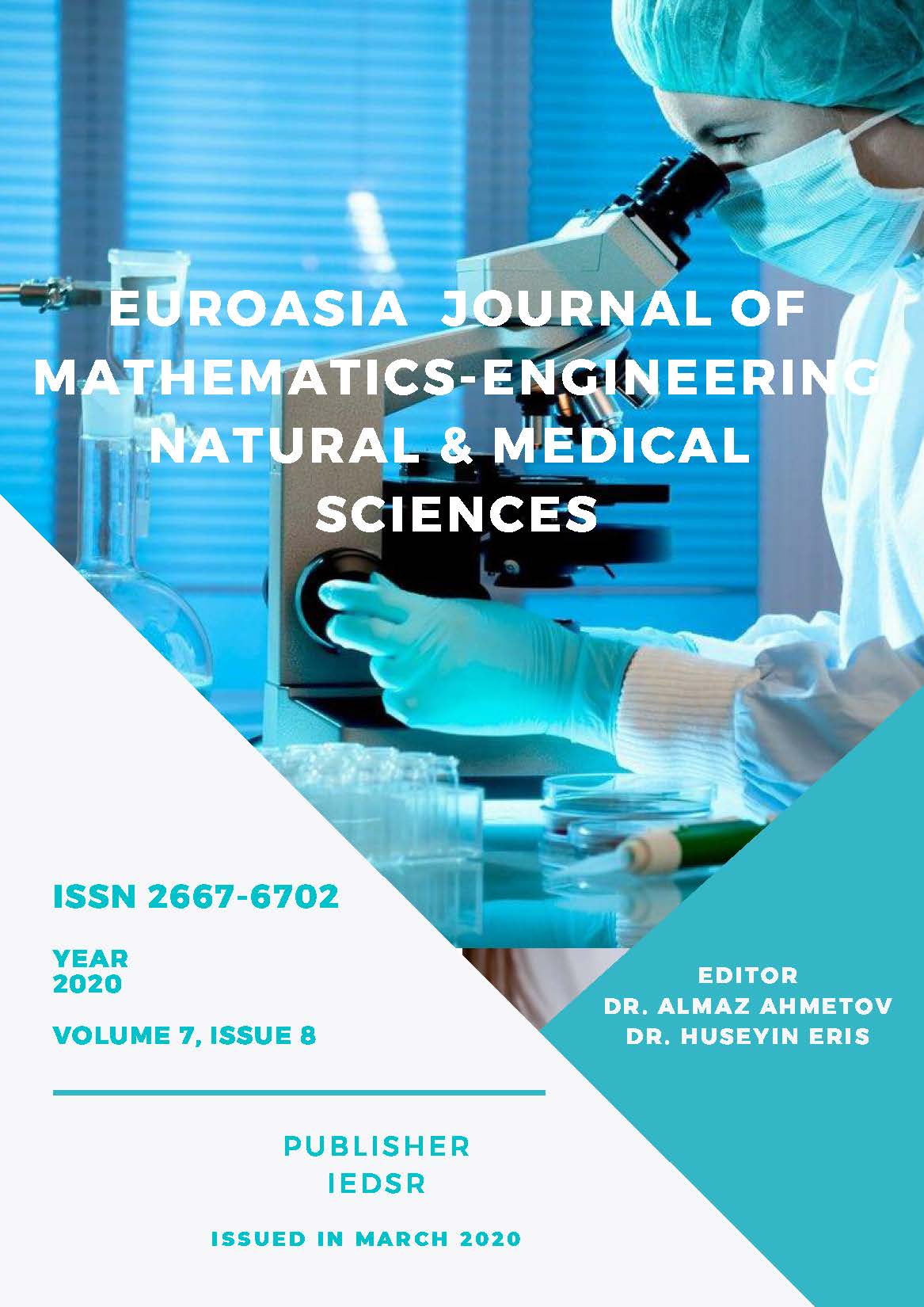 İndir
Nasıl Atıf Yapılır
KAHRAMAN, G., EYERCIOGLU, O., & TANDOGAN, M. (2020). FINITE ELEMENT SIMULATION OF NEEDLE PEEN FORMING PROCESS FOR SHEET METAL. Euroasia Journal of Mathematics, Engineering, Natural & Medical Sciences, 7(8), 1–12. https://doi.org/10.38065/euroasiaorg.15
Lisans
Bu çalışma Creative Commons Attribution-NonCommercial 4.0 International License ile lisanslanmıştır.