HVAC STANDARDS FOR ACCEPTABLE THERMAL CONDITIONS IN THE HOSPITAL: A CASE STUDY

Özet Görüntüleme: 21 /

PDF İndirme: 4
Anahtar Kelimeler:
Hospital, standards, HVAC, Thermal condition, Indoor Air Quality
Özet
Hospitals and healthcare facilities are the most important application areas for heating, cooling,air conditioning and ventilation systems (HVAC). In this study, the applications of HVACsystems in critical area such as intensive care room and operating room are explained for theQaladze hospital in Sulaymaniyah, Iraq. HVAC systems used in hospital have been examined,and solutions have been presented for the problems in terms of HVAC standards and energy.Indoor air temperature, indoor relative humidity, and supply air temperature measurementswere made in different parts of the hospital and analyzed according to HVAC standards. TheHVAC Standards were compared with each other. In general, it has been determined that theindoor air temperature and relative humidity are within the limits determined in the standards.Despite the changes in summer and winter seasons, the relative humidity was found to bearound 30% and room temperatures around 24ºC. It was determined that the change in indoortemperature and relative humidity depends on the density in the hospital. All components of theair handling unit and HVAC systems should be constantly checked to improve the thermalconditions and indoor air quality in the various rooms in the hospital and to keep the parametersbetween the maximum and minimum values determined in the standards.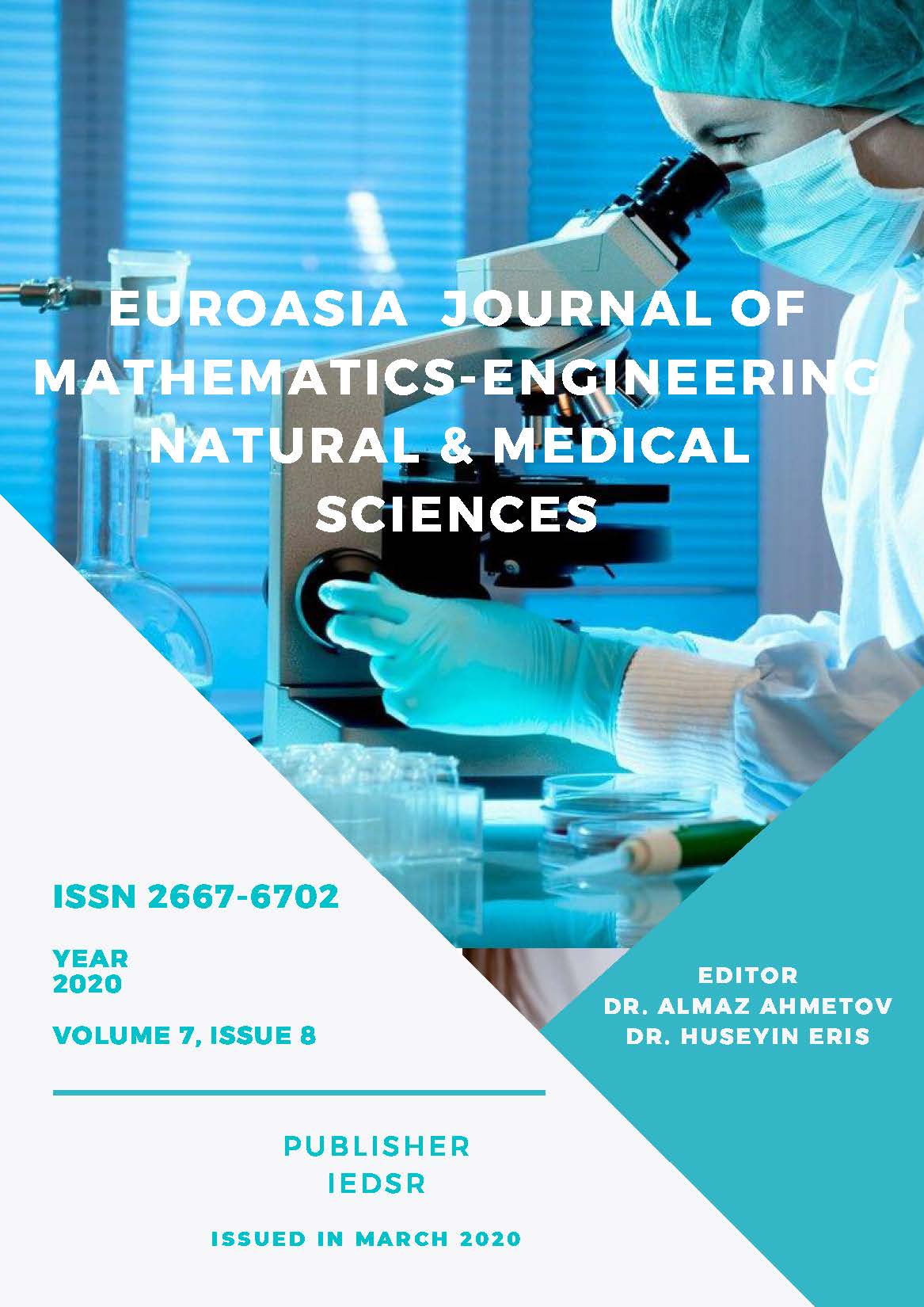 İndir
Nasıl Atıf Yapılır
MINA, K. M., & BULUT, H. (2020). HVAC STANDARDS FOR ACCEPTABLE THERMAL CONDITIONS IN THE HOSPITAL: A CASE STUDY . Euroasia Journal of Mathematics, Engineering, Natural & Medical Sciences, 7(8), 170–187. https://doi.org/10.38065/euroasiaorg.33
Lisans
Bu çalışma Creative Commons Attribution-NonCommercial 4.0 International License ile lisanslanmıştır.